MBSE Design with EDICT Tool Suite
Special opportunities and programs exist to apply WWTG advanced technologies, techniques and tools. Find out how WWTG can help and select the program of interest below.
The EDICT Tool Suite overcomes challenges of document driven design processes that confront system solution providers and integrators. Processes wherein analysts must manually synthesize many types of data such as drawings, specifications, engineering notes, sketches, etc., require time, intense effort and are difficult to cross check. Thus they are hero driven.
This challenge can be overcome using EDICT to improve the design, testing and certification of increasingly complex systems by providing a single source of information accessible to stakeholders across all domains. The result is a more efficient process for optimizing the design while decreasing program risk through more accurate and timely certification. Additionally, we have performed return on investment (ROI) analysis that shows a return of 300% of greater for achieving cost savings over the system life cycle.
EDICT Tool Suite for Unified Models
EDICT represents a revolutionary advance in facilitating the production of complex high confidence software intensive systems. Using EDICT enables system developers, engineers and architects to capture important properties of the system as models of system architecture and behavior. Next they can assess the safety and efficiency of architectural mechanisms. Finally, traceable artifacts ensure that requirements for dependability, safety and error handling are met and certifiable. When integrating the EDICT tools into the overall process, these features empower stakeholders to achieve verification and validation (V&V) more quickly, with less risk and reduced costs.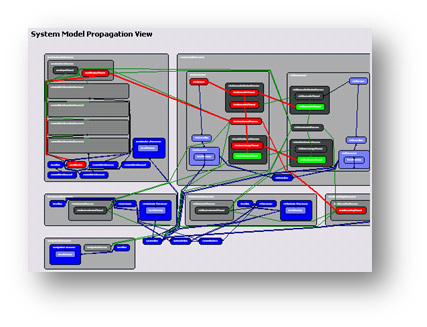 Design for Certification with EDICT Tool Suite
 specify the system architecture.

link the architecture specification to system requirements and implementations.

provide analysis and model attributes for safety and dependability analysis.

provide views and report generation supporting the creation of critical certification artifacts.

Click below for more information about WW Technology Group, MBSE or AADL